H.H. Sheikha Noora Bint Khalifa Al Khalifa
Business (Bahrain) 2016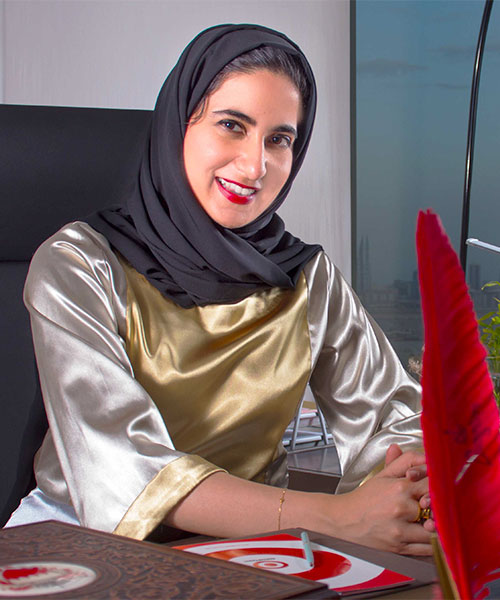 H.H. SHEIKHA NOORA BINT KHALIFA AL KHALIFA – A colossus in the corridors of Commerce!
'Graphic-designing' is her thing and today, as the CEO of the widely acknowledged go-to joint
For Publicity & Advertising called, 'Medpoint', she has created new benchmarks in spheres from Outdoors Advertising to Web-designing to holding of Events & Trade-shows – the works!
Today, it is looked upon as the first choice in Trade to get your Brand reach the maximum consumers and that too at multiple levels. Therein, she creates the halo around a Brand!
Furthermore, she is also the National Brand Ambassador of the 'International Non-Olympic University' that is associated with the 'Nobel Peace prize Recommendations'.
She cannot but be on the highest of pedestals!