H.H. Sheikha Mariam Ismael Al Sabah
Influential Arab Woman of The Year (Kuwait) 2015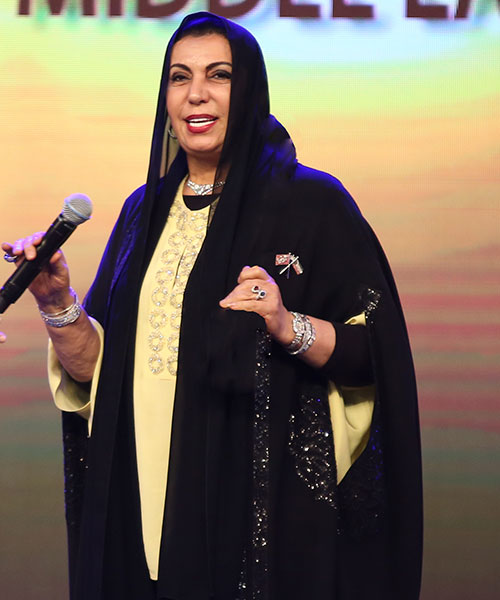 H.H. SHAIKHA MARIAM ISMAEL AL SABAH – A Pioneer par-supreme!
A true trailblazer on the canvas of Business & Trading in Kuwait. Born to the pre-eminent Politician and former Prime Minister, Nasser Al-Sabah, she entered into marital bliss with Sheikh Ali Sabah Al Salem Al Sabah, who held several Ministerial positions in Kuwait, most notably of the 'Minister of Interior'. Her father had established the 'Bank Audi' and while being on its Board of Directors, she has gone on to conquer many more peaks. From Retailing to Jewellery to even Arms & Ammunition, she has delved in such a huge spectrum of Businesses that it has left an indelible imprint on the Economy of various regions.
Indeed, it would be no hyperbole to say that she is the Polestar of Business, today.
Success seeks her rather than her seeking success!