H.H. Sheikha Hend Bint Faisal Al Qassemi
Business Endeavour (Dubai, UAE) 2017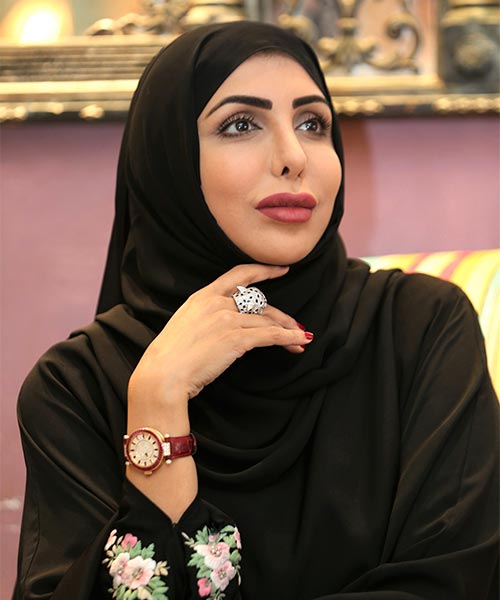 H.H. SHEIKHA HEND BINT FAISAL AL QASSEMI – Belonging to the Royals of Sharjah, she is the Queen of Commerce and the Empress of Entrepreneurship in the Emirates.
Towering over a huge Business Conglomerate, she masterminds its multifarious endeavours in the spheres of Lifestyle Magazine, Fashion-house, Beauty salon, Flower Boutique with sheer perfection.
She is chosen as the World Fashion Organisation's Goodwill Ambassador for Qatar.
In addition to this, she serves as the CEO of multi-industry conglomerate Paris, London, New York Events and Publishing (PLNY). She was the ambassador for the Breast Cancer Foundation in 2015 and is currently the brand ambassador for the Tourism Authority of Thailand. She was also selected as one of The Crans Montana Forum's New Leader for Tomorrow, a Swiss non- governmental, international organisation that works to build a more humane and impartial world.