H.E. Laila Mohd Suhail
Distinction for the Dynamic Development Of Dubai (Dubai, UAE) - 2014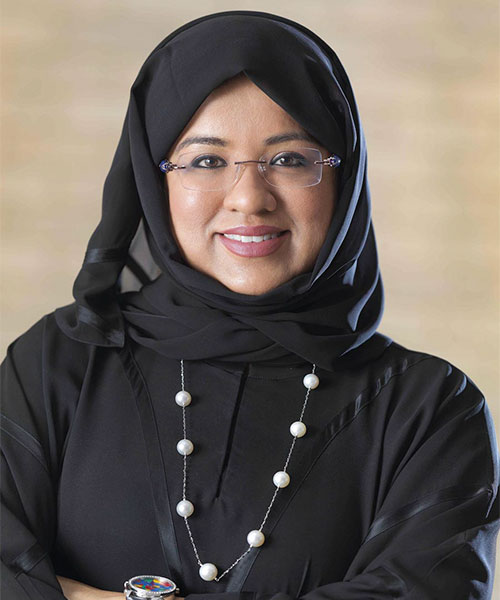 H.E. LAILA MOHD SUHAIL – She is the epitome of the New-Age Emirati Woman, who is leading from the front and stopping at nothing in realising her aspirations.
Who could have imagined in the wildest of dreams that dunes can be morphed into the dazzling delights of modern-day life & living.
And the foresighted Royals were absolutely seized of that reality and soon she was entrusted with the reins of realising its end-goals.
As the CEO of DEPE, grappling with the challenges of ushering in a global identity & character to Dubai, she has initiated historic endeavours like the iconic 'Dubai Shopping Festival', the 'Dubai Summer Surprises', 'Eid'& 'Ramadan' in Dubai to bring about an explosive enhancement of its 'Retail', 'Events' & 'Tourism' sectors!
Dubai is her bouquet to the world!