Farah Khan
Choreography & Directing (Maharashtra, India) 2017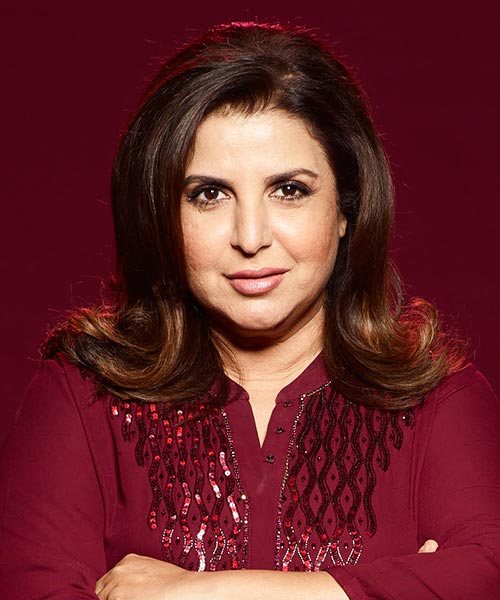 FARAH KHAN – Incredibly gifted, she ushered a new era in Choreography on Indian Screen. Whether it is her debut song, the mint-fresh, 'Pehla Nasha' or the rocking 'Chhaiyan Chhaiyan' or the steaming and stunning 'Munni' & 'Sheila' – the Farah Khan touch is simply magic in all of them, leaving countless millions in a trance.
Besides spellbinding Choreography, she has also wielded the megaphone to create such blockbusters as 'Main Hoon Na', 'Om Shanti Om' and the recent, 'Happy New Year'.
From the humblest of beginnings, she has risen like a  colossus in her field, forming an instant connect with legions of viewers in all her different Avatars as Choreographer, Director, or a Judge on TV-shows. She knows no parallel!