Dr. Rajni Kumar
Education (United Kingdom) 2013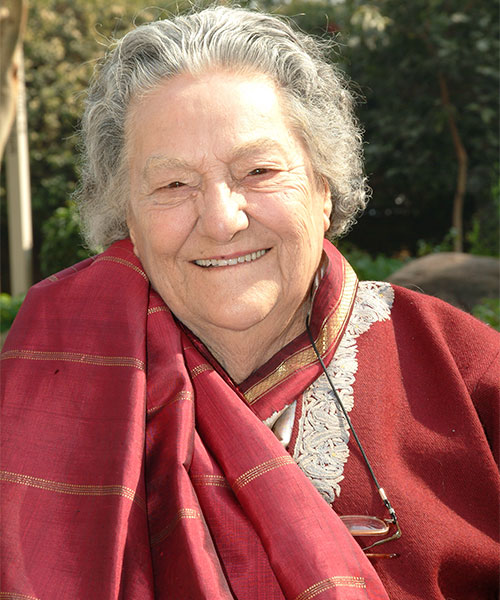 DR. RAJNI KUMAR – The detours of Destiny!
But that's exactly what occurred to a certain someone called Nancie Joyce Margret Jones!
This 1923 born British girl in 1946, when she was all of 23, landed in India for a future with the love of her life and decided to melt her very being in the Indian ethos, starting with changing her name to Rajni!
Coming from a glorious tradition of consummate quality, calibre and character in Education in the land of her birth, she had always been highly impressed and impacted by those iconic seats of learning in England.
She founded 'Springdales' Kindergarten in her home with 23 tiny-tots as her students. It was an endeavour that was to prove historic in the field of Education as under her tutelage, 'Springdales' has soared to mind-boggling heights and has constantly created new horizons in learning. And the visionary continues to hold the torch aloft and spread the shimmer of 'Springdales' globally now!
She is a league unto her own!