Danya Bashir Hobba
Youth Power (Dubai, UAE) 2014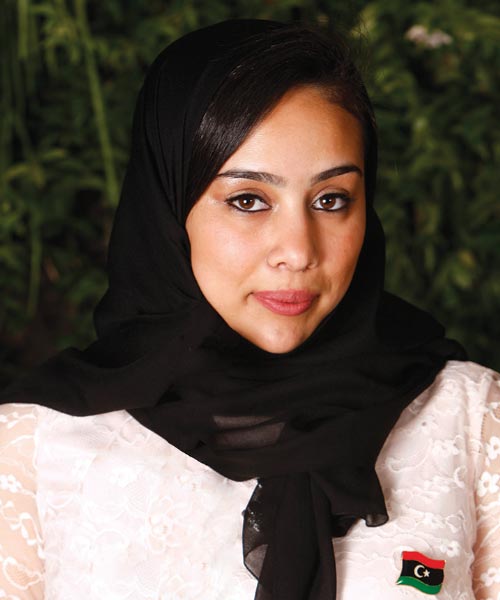 DANYA BASHIR HOBBA – Building a 'tomorrow'.
That too in a space which has only recently been  ravaged – That's Libya, today! It has broken free of that holocaust now, but not before getting deeply scarred in everything – the homes, the hearths and the collective psyche of its people!
She has become a potent symbol of Libya's Youth power. Educated in UAE, she had to go through the horror of her father being declared the persona-non-grata and was exiled from  Libya.
And then came the Revolution during which she organised shipments for medical treatment and other basic needs. And now she is ushering in a new era by dint of being an impactive Author, an unflinching Activist and an enterprising Entrepreneur.
Her rise augurs well for the new-age women in Libya and she is providing an ideal paradigm of the emancipation and empowerment of Libyan Women. And it's no hollow hope when the biography on her Twitter account reveals her most lofty goal yet – 'The next president of Libya'!