Bhanu Athaiya
Costume Designing (Maharashtra, India) 2013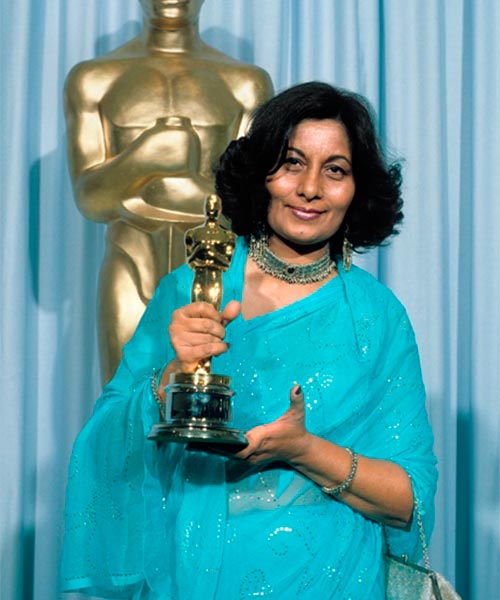 BHANU ATHAIYA – is an Indian costume designer, having worked in over 100 films, since the 1950s, with noted filmmakers like Guru Dutt, Yash Chopra, Raj Kapoor and international directors like Conrad Rooks and Richard Attenborough.
Her education in art began early. An art teacher used to come home to teach her drawing. Later after finishing her schooling, she enrolled in a Art school. She graduated in fine arts with top honors, winning a gold medal and a fellowship. She was also nominated a member of the Progressive Artists' Group, founded by Francis Newton Souza.
And she did India proud being the 1st Woman Designer to win an 'Oscar Awards ' for her outstanding work in the film GANDHI by Richard Attenborough..