Asha Bhosle
Music (Maharashtra, India) 2004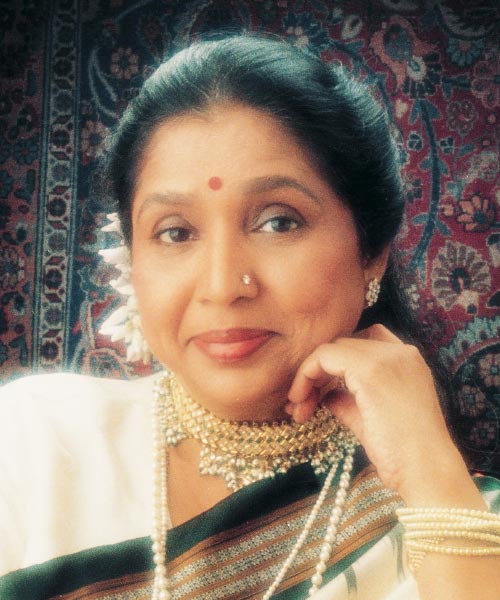 ASHA BHOSLE -She is God's gift to Singing! Best known as a playback singer in  cinema. Her career started in 1943 and has spanned over six decades. She has done playback singing for over 1000 Bollywood movies and has recorded several private albums and participated in numerous solo concerts in India and abroad.
Her work includes film music, pop, ghazals, bhajans, traditional Indian classical music, folk songs, qawwalis, and Rabindra Sangeets. Apart from Hindi, she has sung in over 20 Indian and foreign languages Over a decade ago she stated that she had sung over 12,000 songs.
Blessed with a voice that can turn silken, skittish, sad, seductive and sublime with the snap of a finger, her command over her vocal cords is out of this world.
She has been honoured her with the Dadasaheb Phalke Award and the Padma Vibhushan Awards by The Government of India.
But above all, she is our National Treasure…!