Aruna Irani
Entertainment (Maharashtra, India) 2008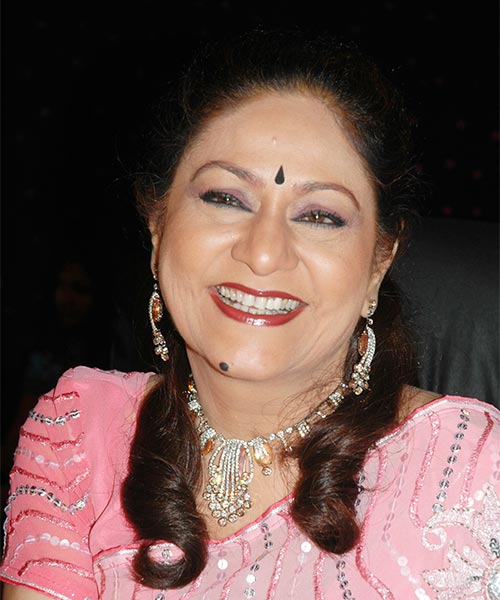 ARUNA IRANI – An Anpadh Ladki !
Eldest amongst 8 siblings, her journey started as a child-artiste in 'Gunga-Jumna' (1961) and then she went on to criss-cross an amazing spectrum as an actress par-excellence on the Silver Screen. Having shown her mettle in upwards of 300 films in Hindi, Marathi and Gujarati, she became a name to reckon with on Television as well, wherein, besides Acting, she turned into a Producer-Director of eminence with big bonanzas, like, Mehndi Tere Naam Ki to Desh Mein Nikla Hoga Chaand, to Naaginn…and so on!
The 'Anpadh Ladki' is a born Conqueror…!