Anjali Bhagwat
Sports - Shooter (Maharashtra, India) 2005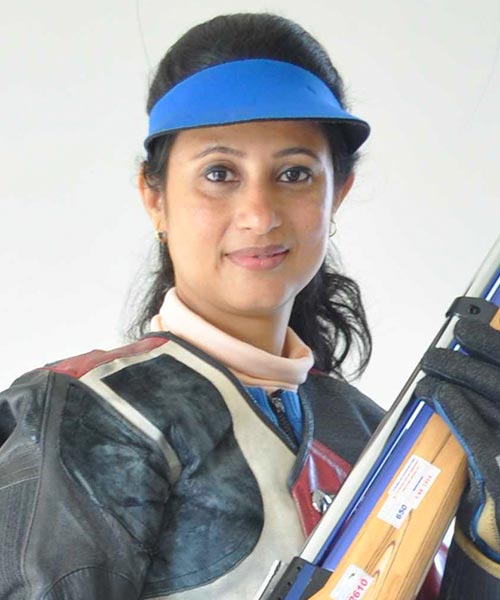 Anjali Bhagwat– a professional Indian shooter. She became the World No. 1 in 10m Air Rifle in 2002. She also won her first World Cup Final in Milan.
Anjali won the ISSF Champion of Champions award and is the only Indian to win the ISSF Champions' Trophy in Air Rifle Men & Women mixed event at Munich in 2002. She has represented India in three consecutive Olympics, and was a finalist in the Sydney Olympics, again a first for any Indian women shooter.
To date, she has won 31 Gold, 23 Silver and 7 Bronze medals.
She has set 13 new records in International competitions and has won 55 Gold, 35 Silver and 16 Bronze medals, with 8 new records in national competitions in India.
She has ranked her victory as the Champions of Champions in 2002 as the best moment in her career. She still remains the only Indian to have ever won the title.