Ameeta Mulla Wattal
Education (J&K, India) 2010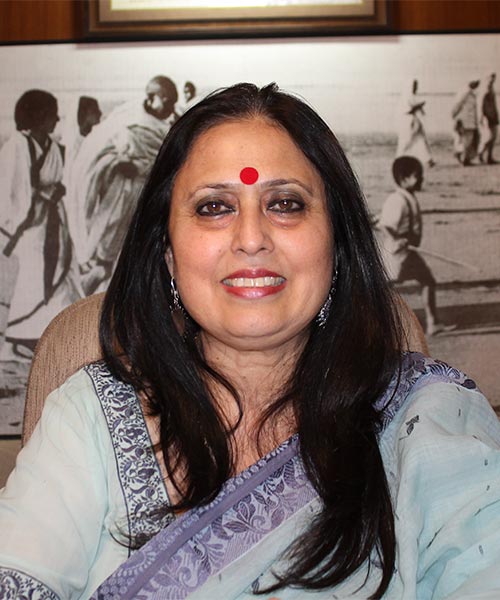 AMEETA MULLA WATTAL – She is the Former Chairperson of the National Progressive Schools' Conference and Principal, Springdales School, New Delhi and worked in the sphere of Education for over three decades. She has given new sheen and substance to the concept of the 'Guru' as a selfless nurturer of young, callow minds. She has created a model of imparting education that is attuned to issues like Human rights, Ecology & Environment, besides awareness about Drug-addiction, AIDS and what have you.
All of this has earned her acclaim from the highest in the land, including the former President of India, Dr. APJ Abdul Kalam as well as globally, like, getting decorated with the 'Order of the Star of Italian Solidarity'. She is a member of the panel of experts at the Oslo Coalition, at the Nobel Institute. She is on the UNESCO committee in Geneva for education of peace and human rights.
Truly, a 'Sculptor' of country's 'Future'…!