Alka Yagnik
Music (Kolkota, India) 2011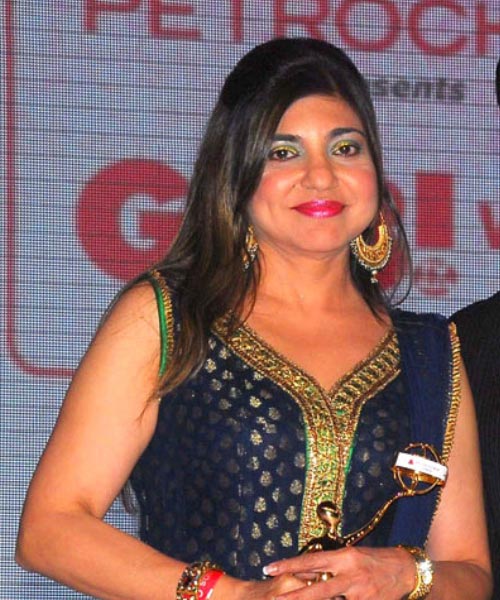 ALKA YAGNIK – Honey & Pepper!
That's what her voice is! Her notes can be sugary and tangy as the song demands.
She is a noted in Indian cinema for a career spanning over three decades. She is a record seven-time winner from a record of 36 nominations of the Filmfare Awards & a two-time recipient of the National Film Award.
She has sung in many languages- Urdu,Hindi,Gujarati, Avadhi, Odia, Assamese,Meitei, Rajasthani, Bengali, Bhojpuri, Punjabi, Marathi, Telugu, Tamil, English, and Malayalam among others
She has sung 2,486 Hindi songs in 1,114 films. She is the fifth most prolific Bollywood singer of all time. She is 'Saraswati's Laadli'!